So some of you might remember
this post
which may or may not have been too much information, but
people
this
is some funny shit.
The Zanester was getting out of the shower the other night, and out of nowhere offered up some very important information.
"Do you know why it takes me so long to poop sometimes?"
"No, honey, I don't"
"They Bodder me."
"What bodders you honey?"
"Eyeballs"
he points to the floor where this sits
(sidebar - there is no cute little fluffy puppy in our bathroom)
"No problem, honey" I said, and threw the toilet paper under the sink.
"Now you should be fine."
"Nope." and he points to the area between the toilet and the sink cabinet....
(Eyeballs, people, eyeballs)
So I throw that under the sink as well.
"Well that should be it, right?"
"Nope." (and he points to the sink)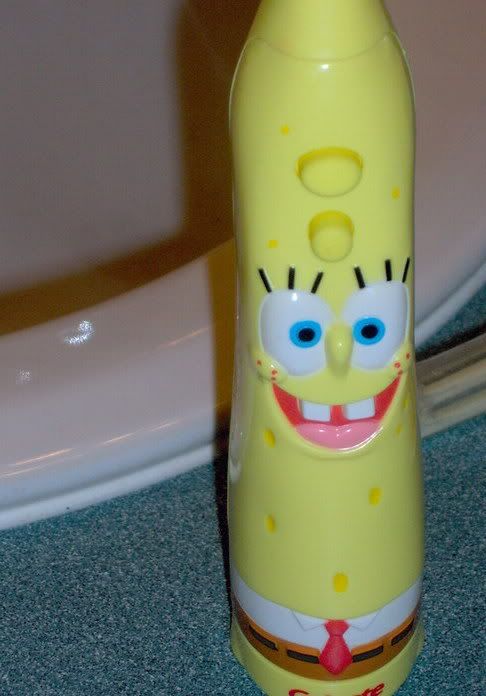 Yeah, that's right, he has a Spongebob Toothbrush....
with eyeballs
.
So we turn that around, and move the damn Dr. Seuss toothpaste to the side as well...because, well
eyeballs
The pooping process has been much faster since then. Weird right? I know. But the EYEBALLS!!!! They BODDER him!!!
Did any of you feel like you were being watched when you were seven years old? Is this normal?
.